From the Blog…
By Ahmed Rehab (Correspondent) B/R Sports on December 2, 2010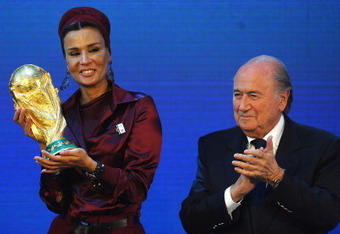 First off, allow me to gloat for a minute.
My previous article, FIFA World Cup Bid Live: Could It Be Russia and Qatar? made perfect predictions on both counts, despite the low odds, officially making me look like the Warren Buffet of football—if only for a moment.
Despite what everyone was saying about the US and England being favorites, the writing was on the wall.
Continue Reading >>